The NIMML Institute Founder Launches NImmune Biopharma to Develop Late-Stage Breakthrough Immunoregulatory Medicines for Autoimmune Diseases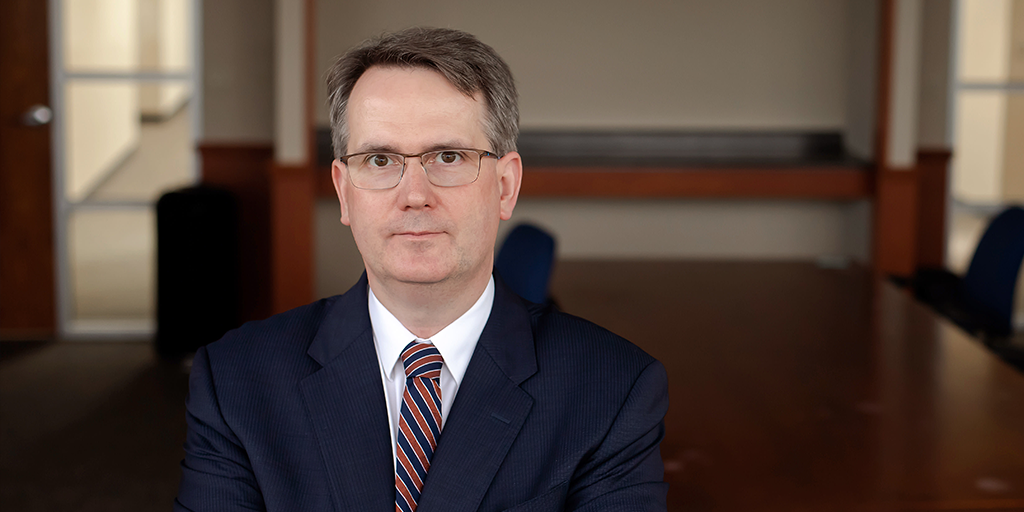 Led by Dr. Bassaganya-Riera, the NIMML Institute catalyzes the translation of scientific breakthroughs into innovative medicines
NImmune Biopharma represents the latest addition to a growing biotech ecosystem of innovation and entrepreneurship
The NIMML Institute advanced computational and bioinformatics capabilities will support NImmune's research and development efforts related to high conviction drug candidates such as omilancor and NIM-1324
Blacksburg, VA., March 22, 2023 – Building on the legacy of the Virginia Bioinformatics Institute, the NIMML Institute ("NIMML"), a cutting-edge 501 (c)(3) nonprofit public charity organization that applies transdisciplinary, team-science approaches to precision immunology innovation, today announced the launch of NImmune Biopharma, Inc. following the acquisition by its founder of omilancor, NIM-1324, and the entire LANCL portfolio of immunoregulatory therapeutic assets from Landos Biopharma, Inc.
Omilancor is a Phase-3-ready, once-daily, oral, gut-restricted therapeutic for Ulcerative Colitis (UC) with potentially fast-to-market follow-on opportunities in Crohn's disease (CD) and Psoriasis. NIM-1324 is a Phase-2-ready biomarker-guided once-daily, oral therapeutic for the treatment of Systemic Lupus Erythematosus (SLE) and Rheumatoid Arthritis (RA). These clinical candidates, originally developed by the NIMML Institute team, activate the Lanthionine Synthetase C-Like 2 (LANCL2) pathway, which enhances immunoregulatory processes that provide protection from autoimmune disease.
"When we founded the NIMML Institute we envisioned the organization as a seamless engine of innovation and entrepreneurship. Previously, the NIMML team has contributed to establishing a thriving ecosystem of biotech companies that promote economic development and create new jobs in Southwest Virginia. I'm excited that the NIMML Institute will once again catalyze the translation of innovative scientific breakthroughs into improved medicines that address unmet patient needs," stated Dr. Bassaganya-Riera, NIMML Institute Founding Director. "Building on the operational capabilities of the NIMML ecosystem, we have established NImmune Biopharma as a science-driven precision immunology company that develops best-in-class immunoregulatory therapeutics for a growing patient population with autoimmune diseases and unmet medical needs. Omilancor, which traces its origins in LANCL2 research conducted at NIMML, has the potential to impact the global inflammatory bowel disease (IBD) market as a safe and effective therapy, given the statistically significant clinical remission data it has produced in active disease UC patients as well as promising efficacy and safety results in CD patients. We are highly encouraged and motivated by these results and are pleased to have identified a robust regulatory path to commercialization."
The NIMML Institute has pioneered drug discovery and development platforms applying advanced computational modeling and bioinformatics approaches coupled with immunology experimentation, including leading one of four nationwide NIH-funded centers of Modeling Immunity for Biodefense (MIB). NImmune intends to leverage the NIMML Institute's advanced computational modeling and bioinformatics capabilities to accelerate the development of high conviction drug candidates such as omilancor.
NImmune Biopharma's press release can be found here
About NIMML
The NIMML Institute is a 501 (c) (3) non-profit public charity foundation focused on a transdisciplinary, team-science approach to precision medicine at the interface of immunology, inflammation, and metabolism. The NIMML Institute team has led numerous large-scale transdisciplinary projects and is dedicated to solving important societal problems by combining the expertise of immunologists, computational biologists, toxicologists, modelers, translational researchers, and molecular biologists. The Institute is headquartered in Blacksburg, VA. For more information, please visit www.nimml.org or contact pio@nimml.org.
About NImmune Biopharma
NImmune is a late-stage precision immunology biopharmaceutical company that develops best-in-class biomarker-driven immunoregulatory therapeutics. Underpinned by advanced computational modeling and bioinformatics coupled with biomedical research capabilities to pioneer innovation in immunoregulatory drug development, NImmune's business model enables the rapid and capital-efficient clinical development of high conviction drug candidates into New Drug Application (NDA) filing and commercialization. NImmune's clinical development pipeline includes omilancor, a Phase 3-ready lead clinical candidate targeting LANCL2, an oral, once-daily, gut-restricted, first-in-class therapeutic for Ulcerative Colitis and Crohn's disease with registration-directed pivotal clinical trials planned for 2023. Additional information: www.NIMMUNEBIO.COM or contact media@nimmunebio.com.